After the success of the pilot project and its importance for the knowledge of the entire territory, BUPi is being extended to more municipalities.
BUPi is available in:
Alfândega da Fé
Alvaiázere
Ansião
Arganil
Caminha
Castanheira de Pêra
Figueiró dos Vinhos
Góis
Lousã
Miranda do Corvo
Oleiros
Pampilhosa da Serra
Pedrógão Grande
Penela
Proença-a-Nova
Sertã
Tábua
Vila de Rei
Vila Nova de Poiares
Check here the contact details BUPi's service counter in your municipality.
REAL-TIME NUMBERS
With your
contribution,
our joint knowledge
of the country
will increase.
19
MUNICIPALITIES IN THE BUPi
OF 141 JOINING
677.865
REGISTERED PROPERTIES
Last update: 29-03-2021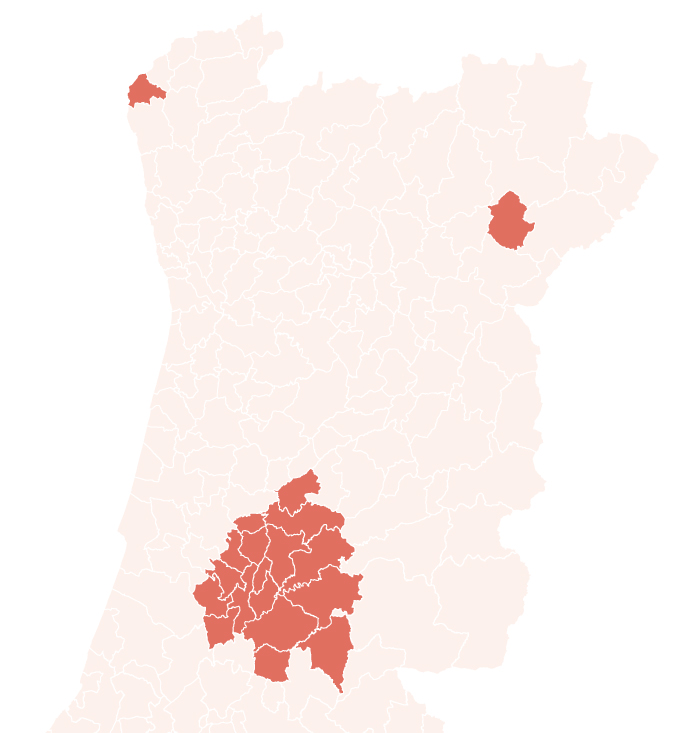 Advantages of identifying and registering your properties

It's free
If you show the Georeferenced Graphical Representation (RGG) obtained through BUPi, for a period of 4 years from the date of the municipality's accession to BUPi.
If the municipality has integrated the BUPi pilot project or has a CGPR, the free status is in force for a period of 4 years from the date of entry into force of Law No. 65/2019.

Ensures ownership
Land registration in Portuguese Tax Authority is not enough to guarantee the protection of your property rights.
To do this, you need to register at the Land Registry Office, which will be free of charge when presenting the location of your property, obtained through BUPi. Registration with Land Registry Office is mandatory when you want to buy or sell land.

Protects what's yours
BUPi emerged with the aim of getting to know the Portuguese territory, its limits and owners, to increase efficiency in the planning and management of the territory, in combating rural fires and in creating economic value from natural resources.
By protecting what is yours, you protect what belongs to everyone.